Karns Vision: Eye Care Specialists in Knoxville TN
At Karns Vision, we have years of experience providing eye care services to residents of Knoxville and the surrounding areas. Our caring team, incl
uding Dr. Shane Presson, Dr. Michelle Presson, and Dr. Kate Allen provide full-service eye care as well as pre- and post-operative LASIK care. At Karns Vision, our eye doctors have helped countless patients in Knoxville improve their vision and enhance their eye health.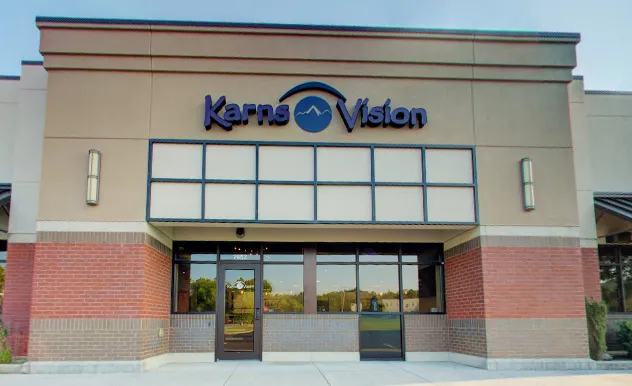 Optometry Services
Our optometrists use the latest tools and technology used to treat eye-related disorders. We have experience treating mild to severe cases of conditions such as glaucoma, cataracts, and conjunctivitis. We also provide specialized eye care services such as sports vision tests and computer vision treatment. Our patients have also turned to our optometry specialists when considering surgery options such as LASIK.
Patients rely on Karns Vision to provide personalized eye care. We take our time with each patient to ensure they are receiving the best possible treatment. Our Knoxville optometry office accepts both scheduled routine appointments and emergency care visits. Staff members are ready to answer all of your questions at the time of scheduling, including what types of insurance plans are accepted.
Advanced Eye Care Exams
Our eye doctors rely on advanced diagnostics to administer vision and eye exams to patients. During each exam, patients are asked about any symptoms they are experiencing. Vision tests determine the prescription strength you need while eye function tests evaluate depth perception, light responsiveness, color vision, and more.
Based on the results of your eye exam, our optometry team may recommend corrective lenses or contact lenses. Your level of refractive error helps us determine whether glasses or contacts suit you best. We provide different types of contact lenses to patients, including soft lenses, rigid gas permeable lenses, and hybrid lenses. Our eye doctor will recommend a specific type of contact lenses to improve your vision without aggravating any eye condition symptoms.
Eye Doctor in Knoxville
Karns Vision continues to grow and has recently hired Dr. Kate Allen to provide exceptional eye care to our expanding practice. We remain focused on our patients and offering them the services they need to keep their vision clear and their eyes healthy. To learn more about eye care or to schedule an appointment, call us at (865) 247-7715.